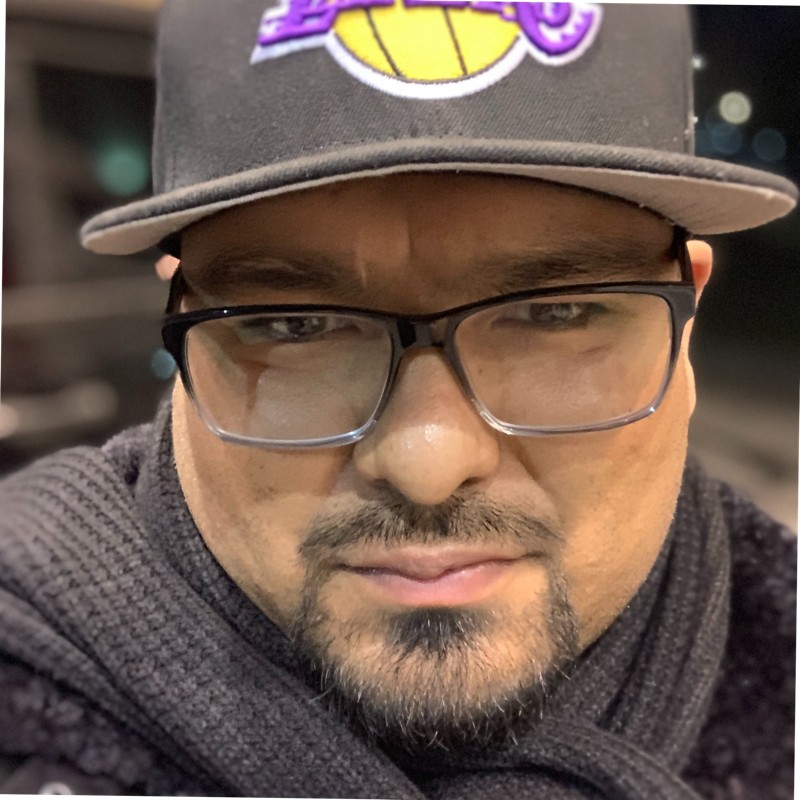 Jesse is currently the Director of Beyond Foster Care (BFC) at Journey House (JH), a non-profit dedicated to helping former foster and probation youth access higher education. Beyond Foster Care is the legislative and policy advocacy program of Journey House that seeks to address the long term systemic barriers that prevent youth from becoming self-sufficient. Jesse has worked on a range of issues from criminal justice and foster care, to education. The focus of his work on systems change advocacy is rooted in his lived experiences and personal understanding of how institutions impact people's lives. 

Some of the Topics We'll Cover:
Jesse's story of being in involved in both foster care and probation.
How he advocated for himself to get placed at Journey House as a teen and what that meant to him at that time and now.
His journey after emancipation and how it has impacted his advocacy work.
Jesse's decision to come back to Journey House and his path to becoming a Director, including his thoughts about Journey House no longer being a resource as a group home.
Jesse's thoughts on the trends towards closure of residential facilities and what can be done to advocate for safe spaces for youth.
Thoughts on how to recruit and retain former constituents to be impactful leaders of your organization. And for youth, connecting your experiences to your future path and purpose.
How Journey House became a resource for all former foster youth, not just those under age 24.
The bills he has supported in Sacramento, the strength of the LA Foster Power Coalition, and a preview into what they will be advocating for in 2023.
The services and advocacy he believes are critical to focus on now.
Any Q and A from you!
Zoom and other background information
(unlocked after registration)
Available in days

days after you enroll

Zoom information for June 30th @ 9am
Available in days

days after you enroll

Additional Resources
Available in days

days after you enroll

Post-Course Evaluation
Coming back to fill the gaps


"When I think of all of the youth who have returned in some way to serving kids who have shared a similar journey in the system, what seems common to them all is that they are filling some giant gap that they noticed or were impacted by while in care or after.
Here at The Catalyst Center, we are inviting Jesse as one of the first in a series of conversations about these gaps and how each are trying to fill them.
Like so many former foster youth, Jesse spent some time homeless, some time figuring out his next steps in education. One of the gaps Journey House fills is understanding that the timelines services are offered often don't reflect the actual life steps. There are no age or time limits to services Journey House provides. Their oldest client served when I first met Jesse was 70 years old.
I've had many other questions for Jesse too, like how does it feel that a place that he had advocated for himself to go to when he was a teen is no longer operating as a group home with beds for teens to live in? Is it a good thing? Or does it feel like a safe place that has been lost to others to come after him?
I hope you will join us for all the questions we have for Jesse and what he is working on now!"
Selena Liu Raphael
(Photo from right to left is of Tiffany Sickler, CEO of Koinonia, Jesse Aguiar, and Selena Liu Raphael in front of Journey House in Pasadena, CA)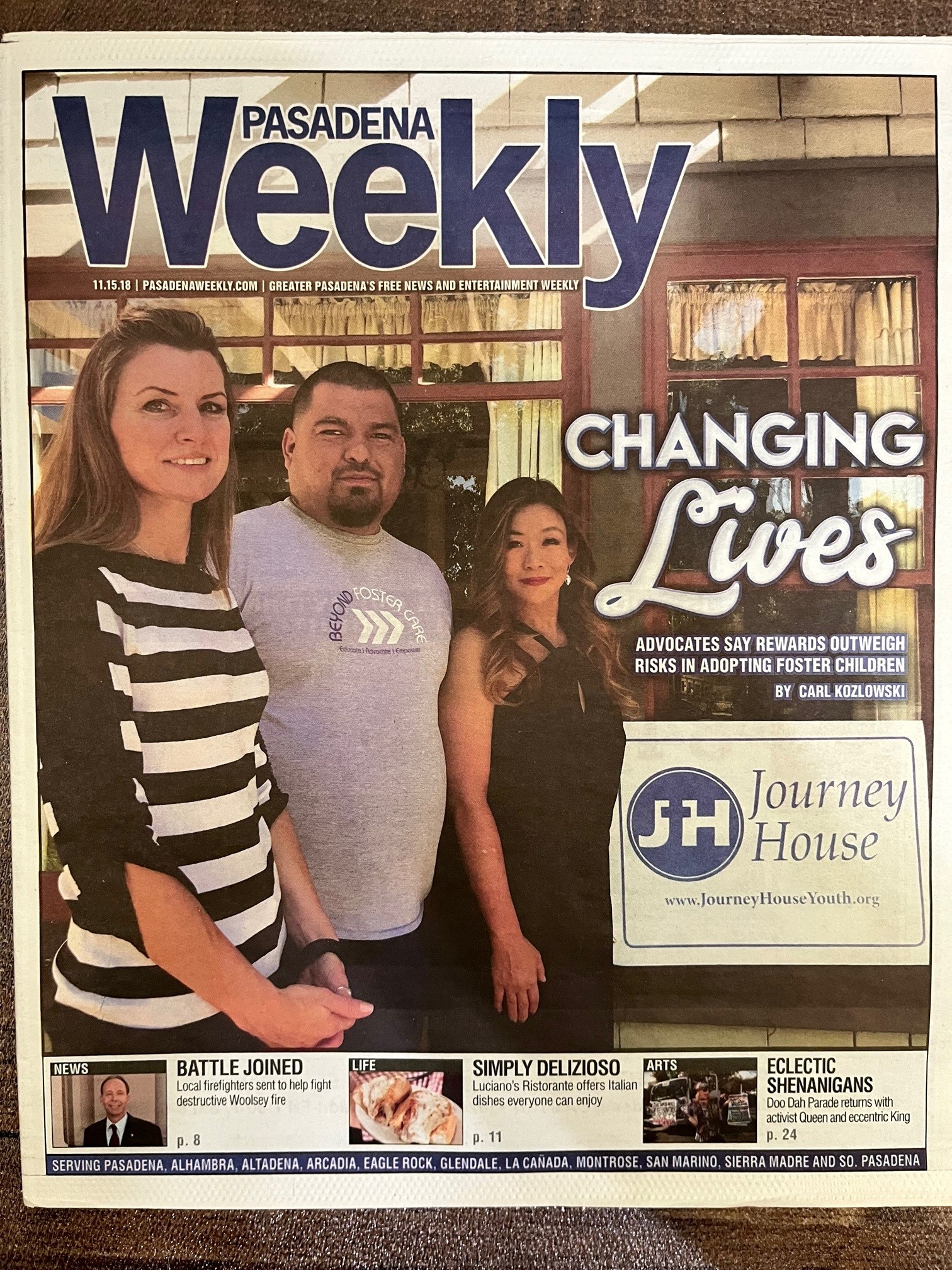 Some other courses coming up:
We'd love for you to consider joining us for other trainings and workshops as well!

Check your inbox to confirm your subscription