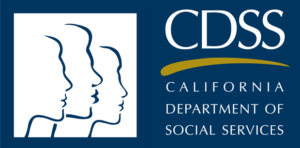 In Partnership with CDSS and Children Now

We are grateful for this opportunity to learn more about the FURS program and allow time for Providers to ask questions about the gaps FURS is filling for children and families, how reporting and special incidents are handled, and answer any questions with respect to Provider communication.

Joining us for the training will be Jennifer Snarr, Manager and Colin Williams, Program Analyst, both from the Permanency Services and Support Unit.

What is FURS?
FURS is a coordinated statewide, regional, and county-level system designed to provide collaborative and timely state-level phone-based response and county-level in-home, in-person mobile response during situations of instability, to preserve the relationship of the caregiver and the child or youth.
How FURS Helps and Why It's Important:
It provides current and former foster youth and their caregivers with immediate, trauma-informed support when they need it.
Prevents placement moves.
Preserves the relationship between the child or youth and their caregiver.
Provides a trauma-informed alternative for families who previously resorted to calling 911 or law enforcement.
Reduces hospitalizations, law enforcement contacts, and placement in out-of-home facilities.
Promotes healing as a family.
Improves retention of current foster caregivers.
Promotes stability for youth in foster care, including youth in extended foster care.
FURS Services Include:
A toll-free hotline available 24 hours a day, 7 days a week staffed with caring counselors trained in conflict resolution and de-escalation techniques for children and youth impacted by trauma.
County Mobile Response and Stabilization Teams also available 24 hours a day, 7 days a week.
In-home de-escalation, stabilization, conflict resolution, and support services and resources.
Ongoing support services beyond the initial mobile response.
Hotline and mobile response staff trained in working with children and families who have experienced trauma.
Curriculum and Course Information
Jessica Haspel
Associate Director, Children Now
Jessica Haspel works on foster care and child welfare issues, including leading large-scale implementation projects intersecting the child welfare and health fields. She has nearly 20 years of experience in the youth advocacy and child welfare field.
Ms. Haspel is an attorney who previously represented children and youth in the child welfare system in Cook County, Illinois, and co-founded a nonprofit dedicated to supporting the needs of foster youth. Ms. Haspel received her Juris Doctor degree from Stanford Law School.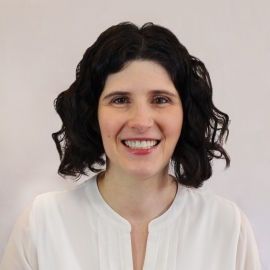 Other upcoming Trainings
We invite you to consider joining us for any or all of these additional offerings:

Check your inbox to confirm your subscription